Follow Us: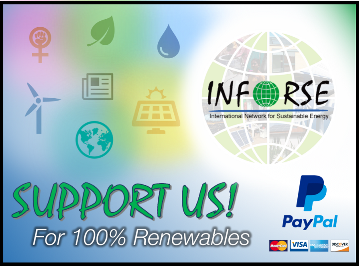 White Paper in South Africa
&nbsp
A 'White Paper' on energy was released in December, 1998. It states that South Africa has very attractive solar and wind resources, and that renewable applications are the least-cost energy service in many cases, "more so when social and environmental costs are taken into account." Renewable sources make up a "small but rapidly increasing" share of energy. South Africa has installed 500,000 m2 of solar water heater panels, but this is less than 1% of the potential market. There are 5 MW of PV systems and 280,000 water-pumping windmills, with 60 MW of small-scale hydro.
More information:
http://www.polity.org.za/govdocs/white_papers/energy98/energywp98-01.html
Source: #86 TRENDS in Renewable Energies http://www.renewables.ca.