Follow Us: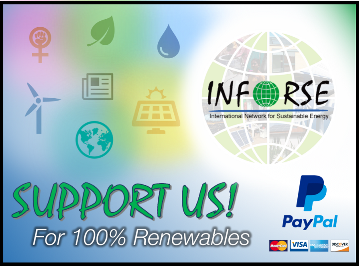 INFORSE South-South-North Fund supports Project on Senegalese Small Islands
&nbsp
An INFORSE member in Senegal, the West African Association for Marine Environment (WAAME), has just initiated a Project Identification Study on some of the small mangrove islands close to the Senegalese coast. These small islands are also affected by desertification, and the biomass resources are particularly vulnerable. The study aims to identify energy needs and constraints in the specific context of islands affected by desertification, as well as to recommend sustainable solutions to these problems. WAAME receives technical advice from the regional co-ordinator, Enda-tm. The INFORSE North-South-South Fund finances the study. The budget of the study is FF 28,300 (about USD 4,500).

More information:
WAAME, West African Association for Marine Environment,
Att. Abdoulaye Diame, Cite hacienda, villa A9, Senegal.
Ph: +221-8-325123, e-mail: waame@telecomplus.sn.