Follow Us: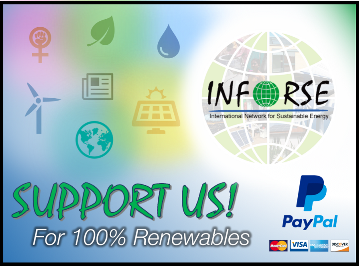 The Veggie Van - "From the Fryer to the Fuel Tank,"
&nbsp
Since 1997, a U.S. couple has shown thousands of people that an ordinary diesel car can be fuelled on used frying oil from grill bars, if the oil is treated in a mobile processing unit that can be carried on an ordinary car trailer. With their spectacular Veggie Van and their home-built processing unit, they have travelled 25,000 miles in the U.S., giving a first hand-on experience of a car that can and does run on an alternative to fossil fuels. They have also published a book, "From the Fryer to the Fuel Tank," on how to make diesel fuel locally from used cooking oil with the esterification process.

More information: Joshua and Kaia Tickell, http://www.veggievan.org/, e-mail: biofuel@best.com. Book available at Green Teach Publishing, price $25, 176 pages, 1999, ph/fax: +1-419-281-6883.
See also: http://www.elsbett.com on how to use plant oil in cars without the esterification process.