Follow Us: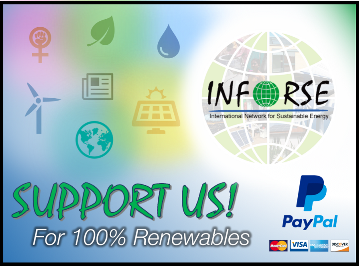 Military Invades for Oil
&nbsp
On January 19, more than 5,000 agents of the Colombian Military, heavily armed, invaded traditional U'wa territory, at Cedeno, where Occidental Petroleum's oil drilling site "Gibraltar 1" is situated. Faced with opposition from the U'wa people, military forces declared that "the oil will be extracted even over and above the U'wa people."
"We are making an urgent call to the national and international community, and to all groups who have supported us, to mobilize against this last attempt to trample upon the U'wa nation, which threatens our existence and culture" said a representative of the U'wa people. This indian tribe in Northern Columbia is
calling for support of their efforts to retain their traditional land, which
includes potential oil-extraction sites.

Source: Renewable News Network, e-mail: newsfeed@rnn.com, and U'wa Defence Working Group, Steve Kretzmann http://uwa.moles.org/.