Follow Us: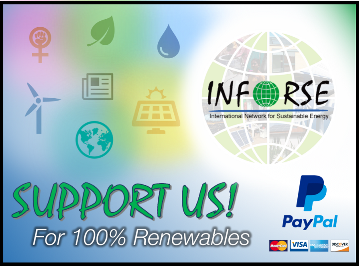 USA Can Meet Climate Target and Save Money!
By Howard Geller, American Council for an Energy-Efficient Economy (ACEEE)
&nbsp
The United States can achieve its greenhouse-gas emissions target under the Kyoto Protocol while saving households and businesses $500 billion. This is the conclusion of our recent study. The study, "Meeting America's Kyoto Protocol Target: Policies and Impacts," recommends 10 major domestic policies that would stimulate energy efficiency and renewable energy in the U.S.

These 10 initiatives could cut U.S. carbon emissions in 2010 by 500 million tons per year - 28 % of the business-as-usual projection. By 2020, the emission reductions could be more than twice that amount.

The 10 recommended policies include:
1 New Appliance Efficiency Standards and Product Labelling
2 Stronger Energy Codes for the Construction of Efficient New Buildings
3 Stimulating the Upgrade of Existing Buildings to Save Energy
4 Public Benefit Trust Fund as Part of Electric Utility Restructuring
5 Renewable Portfolio Standard as Part of Electric Utility Restructuring
6 Tougher Fuel Economy Standards and Market Incentives for Efficient New Vehicles
7 Greenhouse Gas Standards for Motor Fuels
8 Reducing Barriers to Combined Heat and Power Production in Factories and Buildings
9 Voluntary Agreements and Incentives to Reduce Industrial Energy Use
10 Tighter Emissions Standards for Coal-Fired Power Plants

In addition to the emissions reductions, the report concludes, these 10 policies would save $200 billion net through 2010 and over $500 billion net through 2020 for the USA as a whole. The policies recommended in "Meeting America's Kyoto Protocol Target" would provide other benefits besides lower energy bills and carbon-emissions reductions. They would lower oil imports and improve America's trade balance, cut urban air pollution and improve public health, and enhance U.S. industrial competitiveness.
Adopting these policies makes sense even if climate change turns out to be a minor problem. We urge policy makers in the U.S. to adopt these policies no matter what they think about the details of the Kyoto Protocol.

Howard Geller, Executive Director of American Council for an Energy-Efficient Economy (ACEEE) and co-author of the study. ACEEE is member of INFORSE.
It is a non-profit organization dedicated to advancing energy efficiency as a means of promoting both economic prosperity and environmental protection. ACEEE is not a membership organization. However, it sends out notices to individuals on a mailing list of over 25,000. Based in Washington, D.C., ACEEE works closely with U.S. agencies. It also works with a wide range of states, utilities, and international organizations.
Information:
American Council for an Energy-Efficient Economy (ACEEE), 1001 Connecticut Avenue, NW, Suite 801, Washington, DC 20036, USA. Ph: 202-429-8873, fax: 202-429-2248, e-mail: info@aceee.org, http://aceee.org.