Follow Us: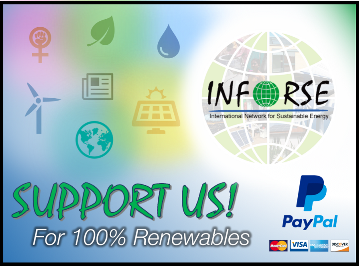 Shell's Renewable Initiative Starts in South Africa
Replicable Financing Route
Shell International Renewables (SIR), started its operations last year with a mission to develop sustainable energy globally. This year, it has been examining solar power and biomass solutions in Africa, India, and South America. One SIR initiative is a project planned for South Africa in collaboration with Eskom, the South African Utility. The Eskom Shell Solar Home Systems (the joint venture company to be formed by Eskom and SIR) will install the first 6,000 solar power systems over the next three to four months. A total of 50.000 systems are expected to be in place after a total of 18-24 month period. The project will be marketed through a planned local network of franchised outlets with intensive local community participation.
The public/private sector tie-up evident in the South African scheme offers a replicable financing route else where in Africa. SIR, however requires partners to make such schemes feasible. SIR is willing to contribute 50 % of the resources required to implement the projects. Given Africa's limited range of markets where commercially sustainable rural electrification projects are feasible, multilateral financing agencies (e.g. the World Bank and the African Development Bank) are perceived as SIR's natural partners in promoting renewable energy projects. Countries targeted include Morocco, Ghana and Botswana.
Source: FWD Kenya, INFORSE regional coordinator, Kenya. Extracted from articles: Renewable Energy World (Nov.'98) James & James, & African Energy (Jan.'99) Financial Times Energy.