Follow Us: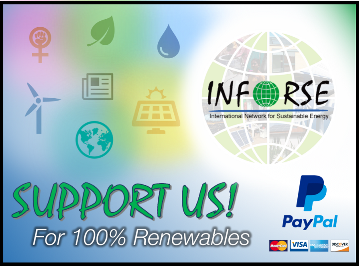 K2R4* Decision May be in July?
 
EBRD, the European Bank for Reconstruction and Development, has delayed its decision on funding of the K2R4* until July. Now there is a hope for a "no" to the EBRD loan, and that the German Parliament most likely will decide not to support the project at a session in June, and that the G7 Meeting in June will give up the support.
Join the Bankwatch Network's Signature Campaign to stop K2R4!
* Khmelnitsky 2 and Rivne 4 nuclear power reactors in Ukraine.
Information: CEE Bankwatch Network, Kratka 26, Praha 10, 1000 00, Czech Republic. Ph/fax: +420-2-78 16 571, e-mail: petr.hlobil@ecn.cz, http://www.ecn.cz/k2r4.