Follow Us: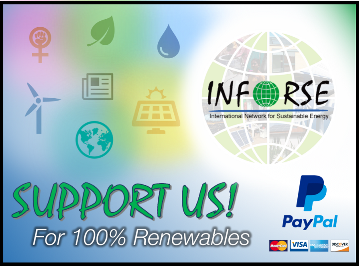 EU Campaign for Renewable Energy "Take Off"
 
The EU Commission is planning a "Take-off" campaign for renewable energy. This will be one of the tools to achieve the goal of 12% renewable energy by 2010 that was included in the EU White Paper on renewable energy from 1997. The Commission invites all interested parties to take part, but no budget-line directly supports the activities from EU. On the other hand, activities could be supported by the EU ALTENER program as well as the new 5th Framework Program for Research and Technical Development. Within this framework, the JOULE program and the new program for Clean and Efficient Energy Use (replacing the previous THERMIE) has increased budgets for renewable energy.
Source: EU Commission DG17.